Fairfax Personal Injury Attorney Representing People Injured Due to The Fault of Someone Else in Virginia, Washington D.C. and Maryland

Representing Your Interests
If you have been injured due to the fault of another, it is in your best interest to consult an experienced attorney immediately to ensure the protection of your legal rights before an insurance company gets involved. The insurance claims adjuster does not work for you; their job is to represent the insurance company's interest and payout as little money as possible on every claim. Christine worked for insurance companies for 6 years representing insurance companies' interests in hundreds of claims and is well-versed in the tactics used by these companies to minimize compensation to injured persons. She now puts this experience to work to protect injured clients' rights and ensure they get the compensation they deserve. It is her goal to obtain the best outcome possible for all of her clients.
Willing to Take Your Case to Trial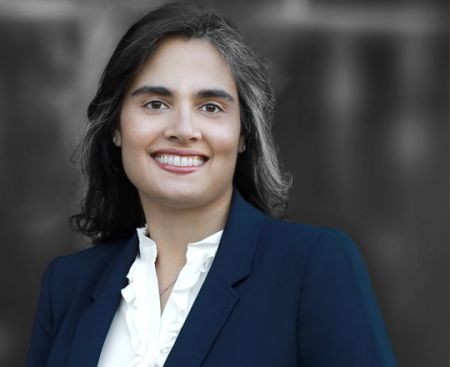 While Christine always strives to achieve the best settlement possible for her clients, sometimes litigation is necessary to obtain the compensation you really deserve. When this occurs, it is extremely important to have an attorney who is not afraid of the courtroom and is willing to take your case to trial to achieve proper compensation for your injuries. Christine has 15 years of civil litigation experience trying cases in Virginia, Maryland, and District of Columbia courts. She is ready, willing and able to take your case to trial if the insurance company refuses to pay a fair settlement, and she will not encourage settlement simply to avoid the rigors of a trial.
Focused on Your Needs
Rest assured that Christine will devote personalized attention to your case. Unlike other firms that sign-up more cases than they can keep track of in order to profit from the pure volume, Ramapuram Law, PLC is a small firm and Christine prides herself on selectively accepting cases and maintaining close client contact so that you know what is going on at every step of your case. She understands the difficulties faced following an injury at the hands of another and will counsel you through the ordeal from start to finish. Christine strives to make the claims and litigation process as painless as possible so you can focus on your own physical and emotional recovery.
Schedule a Free Consultation
Call Christine today at 703-687-9247 to schedule a free consultation on your personal injury matter. The firm will not collect any legal fees unless we obtain a recovery for you.